The twin towns sitting astride glittering Wallis Lake are famous for turquoise waters, uncrowded beaches and the best Sydney rock oysters in Australia.
Whether it's a surf, swim or sunbake, there's a beach in Forster or Tuncurry ready to be enjoyed.
Family holiday memories
For many, a trip across the bridge which connects Forster and Tuncurry evokes memories of family holidays spent on the beach or lake. These memories often forge a connection with these twin towns by generations choosing Forster or Tuncurry as their yearly holiday escape.
The beaches and waterways of Forster and Tuncurry are its main drawcard with six beautiful beaches offering choice of salty experience and the clear waters of Wallis Lake posing endless water activities. This coupled with the exquisite dining experiences and accommodation offerings making Forster and Tuncurry one of the jewels of the Barrington Coast.
Beaches
Forster's north facing Main Beach in the centre of town offers calm swimming conditions on most days making it a family favourite.
The beach is patrolled throughout summer and nearby cafés Beach Bums Café and Wingman Espresso offer beach goers options for breakfast and lunch.

One Mile Beach is Forster's biggest easterly facing beaches. Its iconic sand dune at the northern end offers visitors a challenging climb but one rewarded with expansive views down the beach and one of the best places to spot migrating whales. One Mile is patrolled at the southern end in summer months and is a favourite for surfers who share the waves with the common and bottlenose dolphins who frequent the shoreline.
The rocks that line the shore of Forster's Burgess Beach make it one of the most picturesque on the Barrington Coast. Find your own private rockpool amongst the towering rocks or head to the white sands of the southern beach, only accessed at low tide by walking around the headland.
Tuncurry's Nine Mile Beach stretches from the Tuncurry's breakwall all the way to Black Head and is 4WD accessible with a MidCoast Council beach permit. A popular surfing beach, Nine Mile is also home to the annual Mullet Run where professional fisherman haul huge catches of mullet as they leave the lake and river system.
McBrides and Seven Mile Beaches of Booti Booti National Park in Forster's south offer adventure and fantastic fishing opportunities. McBrides Beach is accessed via foot on a tough track through the littoral rainforest of the Park. Be rewarded with a secluded wine-shaped beach and try to not think about the climb back out! Seven Mile Beach stretches from Forster's southern tip to Pacific Palms and is a popular beach and rock fishing location. When the swell is on, be prepared for the carpark to be full of local and visiting surfers with conditions providing one of the cleanest waves in the region.
Wallis Lake
The turquoise clear waters of Wallis Lake, the most picturesque and widely enjoyed lake of the Great Lakes of New South Wale separate the twin towns of Forster and Tuncurry. An iconic landmark, Wallis Lake comes alive in the summer months with boaters, fishers, paddlers and swimmers joining the dolphins, rays and turtles that call this lake home.
The shores of Breckenridge Channel in Forster are dotted with boatsheds. Grab some friends and paddle the lake on a stand-up or kayak or hire a boat to explore Wallis Lakes many islands. You can even hire luxury houseboats where you can drop anchor after a day of exploring to sleep on the water.
The lake system also provides some of the tastiest fish and seafood in the country. Wallis Lake is the biggest producer of Sydney Rock Oysters in the state with generational oyster farmers pointing to the lakes unique environment creating the perfect conditions to grow juicy and plump SR Oysters.
The knowledge of the farmers, passed down over generations make Wallis Lake oysters some of the best in the world.
Local produce
Wallis Lake and the surrounding Pacific Ocean provide abundant fish and seafood for not just Forster and Tuncurry but the state. Taste the freshest of catches from Tuncurry Fisherman's Co-op or have it cooked the way you like it at Beach St Seafoods.

Oysters are in the regions DNA with the first oyster lease dating back to 1884. The knowledge of the farmers, passed down over generations make Wallis Lake oysters some of the best in the world. Buy them direct from the farmers at Barclay Oysters Forster or enjoy them cooked with a modern twist at Hamiltons Oyster Bar and Restaurant.

After a local drop or should I say hop? The Coastal Brewing Company was opened in 2018 and is Forster's first brewery. Taste it on tap at one of many restaurants or visit the brewery for a tasting and tour.
Forster also has a Farmers Market on the third Saturday of every month. Here you can hear directly from the farmer about their produce and know that you're getting the freshest local ingredients around.
Wildlife
It's as if Forster and Tuncurry's wildlife puts on a show every day. Watch as dolphins play in the swell between the breakwalls or catch waves alongside surfers at One Mile Beach. Wonder as you watch from the bridge as huge fevers of bullnose stingray dance under the surface of Wallis Lake. Marvel at the precision of the Ospreys as they dive from their perch atop the bridge, snatching their days feed from the lake or the wise pelicans, hanging by the fish cleaning tables.
The humpback highway is in full swing from May to November, with Forster home to the only dedicated whale watching cruise in the region, Amaroo Cruises. You don't to go on a cruise to see them. Head to Bennetts Head Lookout or the top of One Mile Beach sand dune. Keep an eye out for spouts!
From bush and lake camping to high rise penthouses with ocean views, you'll find the perfect place to rest your head in Forster or Tuncurry.
Accommodation
Being one of the main visitor hubs of the Barrington Coast means that Forster and Tuncurry have a wide range of accommodation styles to suit your needs.

Award winning holiday parks like Great Lakes Big4 Forster Tuncurry offer families excellent on-site activities or pitch a tent and watch the sunset over the lake at Lani's Holiday Island. The Barrington Coast are home to several Reflections Holiday Parks with Forster and Tuncurry having one each, perfectly placed on their respective beaches.
Apartment style accommodation offered by Beaches International, Sunrise, Sails Apartments and Sevan Apartments offer visitors a self-contained luxury experience where the biggest decision is whether to have a lake or ocean view.
Motel style accommodation of Forster and Tuncurry puts you right in the middle of each town with easy access to restaurants and cafés. Holiday rental properties offer visitors a wide choice of locations and the chance to bring your furry friend along.
View and book your next stay in Forster and Tuncurry here.
Restaurants, cafés and shopping
A wide range of cuisine options dot either side of the Forster Tuncurry bridge. Enjoy a delicous meal with a view to match at Forster's Senorita or Spice Monkey, watch as dolphins glide by as you sit on the deck of Tuncurry's Hamiltons Oyster Bar or enjoy beachside dining at Beach Bums Café or Tuncurry Rockpool Café where sandy feet are encouraged.
Coffee lovers are not left out either with local Forster roasters Little Street Roasters providing cafés with high quality, handcrafted blends and single origins. Keep an eye out for their blue biopak cups!
You'll find boutique and specialty stores in the main shopping streets of Forster (Wharf St) & Tuncurry (Manning St) offering that unique
Stockland Shopping Village in Forster offers a wide range of major retailers including Woolworths, Coles, Bunnings, Kmart and Aldi. You will also find essential services such as Australia Post, newsagents, hairdressers and beauty services. Sit and enjoy a meal at one of their cafés, restaurants or food court retailers as you watch the kids in the Touched By Olivia playground.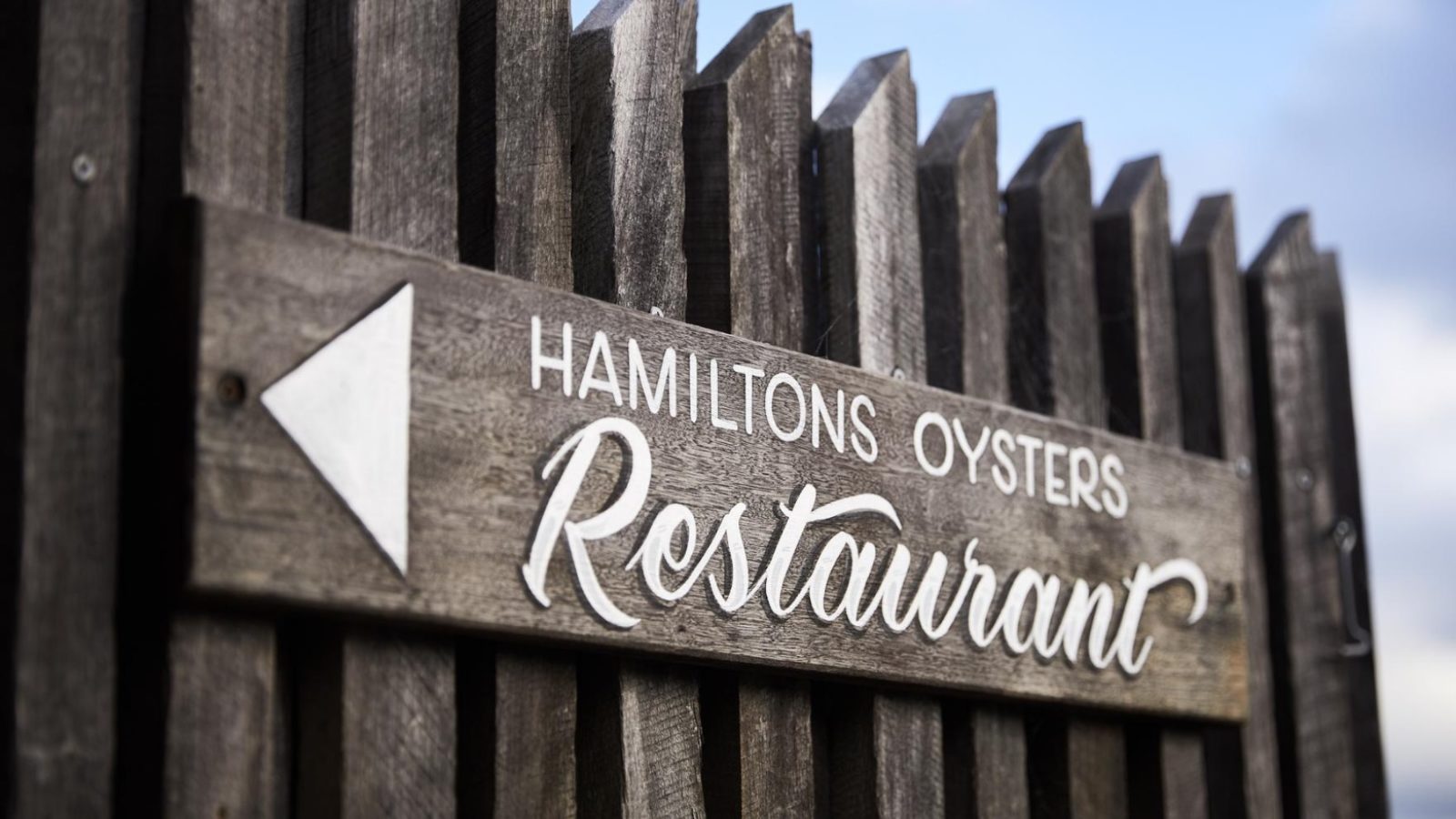 Major Events
Forster and Tuncurry play host to many major events throughout the year. There is an eclectic event waiting for you In Forster and Tuncurry.
Major events include Grow Your Own Music Festival (September), Fred Williams Boating Classic (October), Lakeside Festival (November), Great Lakes Food Trail (March), Forster Running Festival (September) and the Wallis Lake Oyster and Craft Beer Festival (October).