Feel like a soaring sea eagle from atop the lighthouse then wander on wild remote beaches.
Seal Rocks is famous for the beautiful lighthouse overlooking wild and remote beaches of this northern precinct of Myall Lakes National Park.
The top walks at Seal Rocks
Visitors are drawn year-round to Seal Rocks for unspoilt surfing beaches, snorkelling and diving plus idyllic picnic areas . The walk to the lighthouse takes you through coastal forest up to the headland for views that will never be forgotten. You can even book accommodation in the heritage Seal Rocks Lighthouse Cottages.
START: End of Kinka Rd, Seal Rocks
DISTANCE: 1.5km (return)
TIME: 40 minutes
GRADE: Easy
This walk starts from the car park at the end of Kinka Road in Seal Rocks village. It follows the narrow access road under a forest canopy to the lighthouse cottages for beautiful views.
Although the walk there is easy, keep some energy for the short steep path up to the lighthouse itself. Here you can walk across the highest part of the headland for the best views: the coast northwards from Sugarloaf Point plus southwards across the wildness of Lighthouse Beach.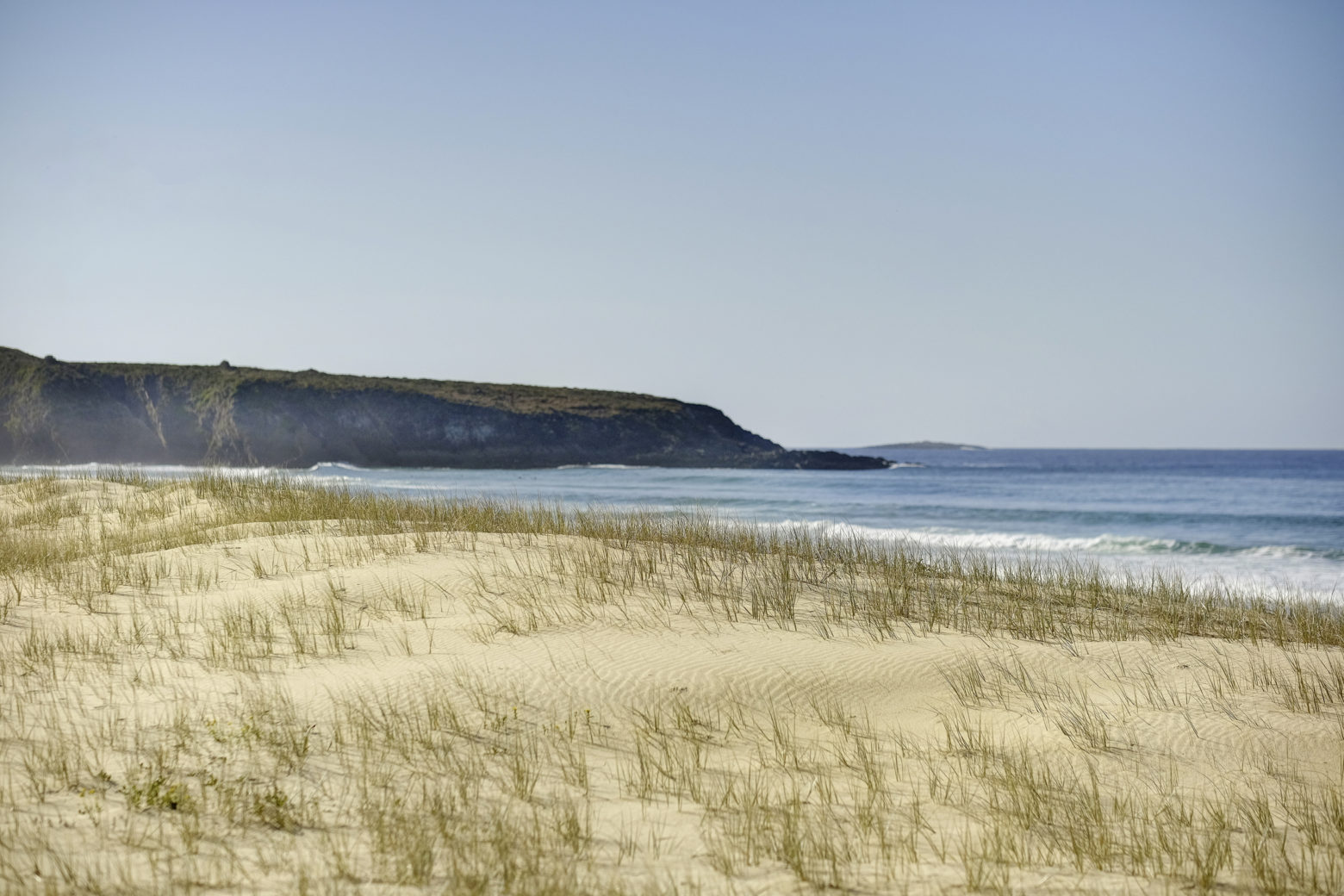 START: Lighthouse Beach 4WD parking
DISTANCE: 2km
TIME: 1 hour
GRADE: Easy
Treachery Headland walking track offers impressive views back towards Sugarloaf Point Lighthouse, the rocky headland and the coastline. It's a short walk, taking you on a journey through the park's coastal rainforest.
You'll pass a giant fig tree with intricate buttress roots before reaching the grassy headland where stunning views await. A sidetrack off the main one will take you down to the white sands of secluded Treachery Beach.
If you're looking for that long-lost feeling away from civilisation, this is the place. It's also a great spot for fishing and surfing.

3. Submarine Beach Walking Track, Myall Lakes National Park

START: Yagon Campground
DISTANCE: 1km return with many steps
TIME: 15-45 minutes
GRADE: Easy
This short walk links Yagon Campground to the golden sands of intriguingly named Submarine Beach near Seal Rocks.
Following the track through forests of blackbutt and banksia, it soon gives way to lush coastal rainforest. Pause at the viewing platform to check out the surf action before heading down, or simply take in the spectacular coastal views. You'll think you've found paradise when you dive in for a swim or surf in the crystal clear waves on this remote beach.