Tyler Thompson's guide to safely visiting Barrington Tops during snow.
One of the state's must-see national parks, Barrington Tops is located in the triangular mountain range between Gloucester, Dungog and Scone. Many visitors to the park opt for the warmer months to explore the region but for those willing to brave the cold, the parklands can become a snow-filled winter wonderland for short periods in winter.
When is the best time of the year to see snow?

There are no specific dates where you can guarantee to see in Barrington Tops, as it all depends on weather systems moving through from the south. Generally the park will receive 3 or 4 decent snowfalls during the winter months and only last a couple of days on the ground.
How do I know when to go so I'll see snow?

You'll need to keep an eye on the weather forecasts and make a last minute decision to go. Even then it can be unpredictable about how much snow will fall. There's not much point in booking accommodation in advance, as the most notice you'll get of snow coming to the park is about a week and then a more accurate prediction about 2 to 4 days out. The Bureau of Meteorology (lovingly called the BOM) has MetEye which is pretty good for snow forecasts but here's an insider's tip: join the Facebook group Barrington Tops Snow Chasers. The group's admins are passionate about the smaller details that give better snow forecasts and happily share it to their many followers.
How do I get there? And do I need a 4wd?

The only way to get there is via vehicle along Barrington Tops Forest Road, you can come from the east via Gloucester or from the west via Scone. Barrington Tops Forest Road is a reasonably well maintained gravel road that can be travelled easily by 2WD and 4WD vehicles but when it snows the road can be coming extremely dangerous and hard to drive. It is highly advised against going to see snow in 2WD vehicles as the road becomes muddy, icy and slippery. Too many times I've seen 2WD vehicles sliding off the road and becoming stuck in the snow and mud on the edge, needing to be rescued. It's best to take a 4WD with low range, engaging 4WD as soon as you see snow or the road becomes wet/muddy.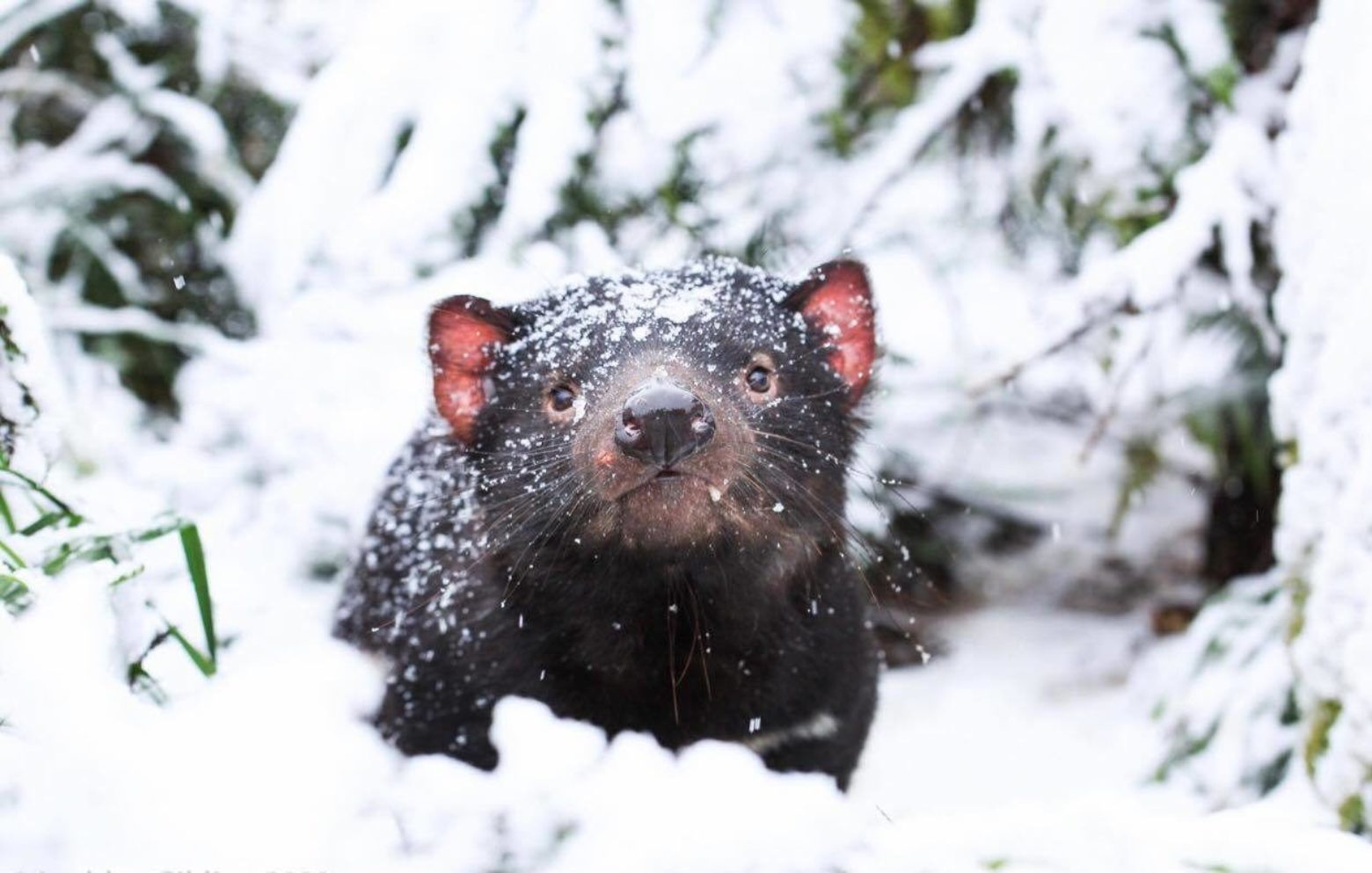 Driving tips

Engage your 4WD on Barrington Tops Forest Road and drive slowly and according to the conditions. That's pretty simple. It can get extremely busy up there when it snows with lots of vehicles on the road so it's important to take it slow to avoid any collisions with other vehicles. Stopping and turning times are greatly reduced in the snow and icy conditions. Leaving your headlights on at all times will help others see you coming through snowy conditions. You won't need snow chains fitted to your 4WD but it's best to let some air out of your tyres to help grip the road, 20-25PSI is a good starting point.
Does Barrington Tops close when it snows?

There are road gates at either end of Barrington Tops Forest Road and the local area management (NPWS and police) determines when they are to be closed. This is usually if the conditions become too dangerous from the snow. It is best to call ahead at Gloucester visitor information centre or check the national parks website for road closures before going. The same updates are also posted on the Facebook pages for Barrington Coast plus Barrington Tops Snow Chasers.
Take it slow to avoid collisions with other vehicles, it's not a race.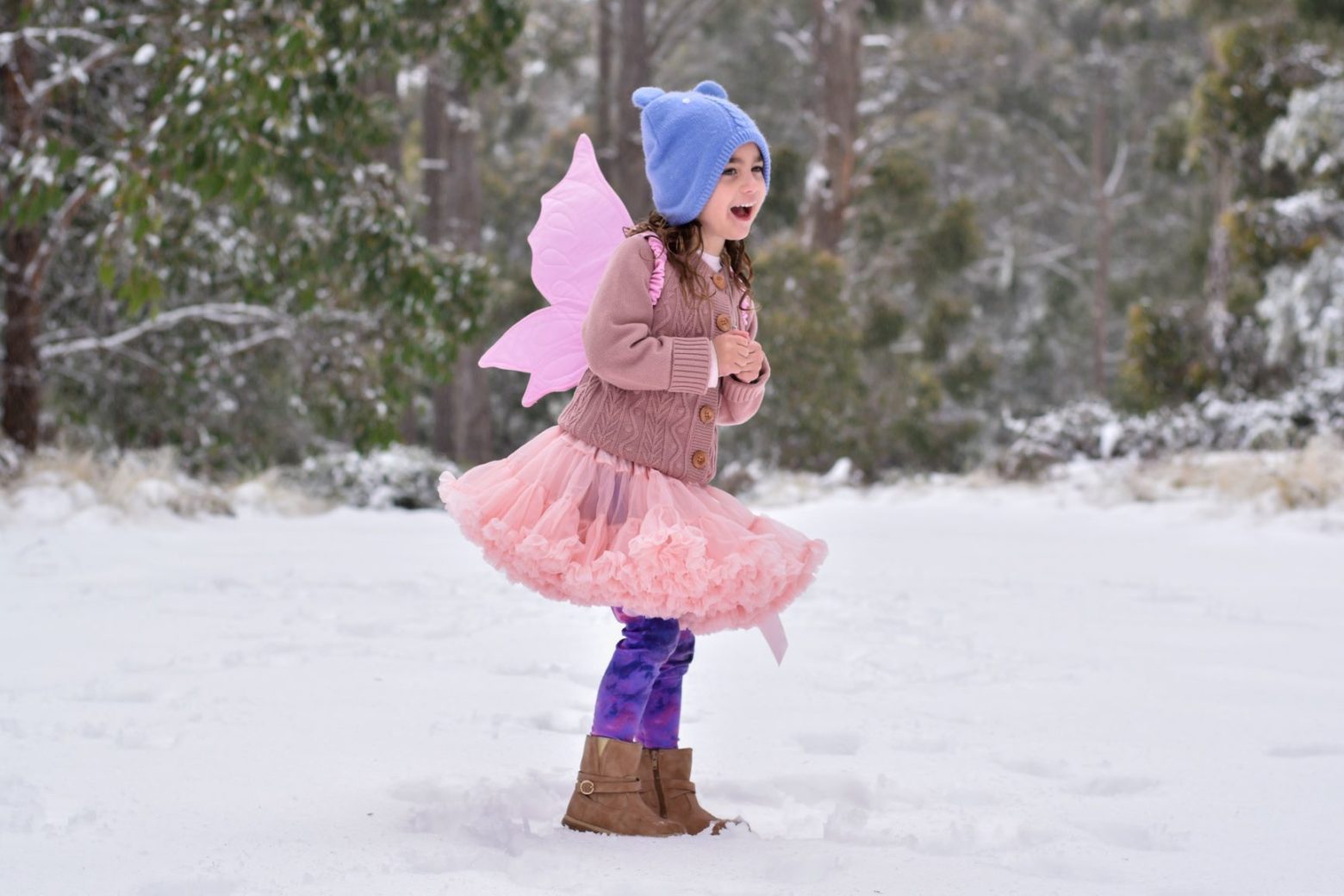 How cold will it be?

Snow only happens when it's really cold and in Barrington Tops it often also comes with icy cold wind… for that numbing wind chill factor. Conditions can get extremely cold up there so pack warm clothes, waterproof shoes, beanies, gloves, waterproof jacket and maybe some spares in case what you're wearing gets wet and muddy. The extreme cold can be a shock to children so it is best to pack extra for them and remember they may not cope outside in the snow for lengthy periods of time.
Can I camp there during the snow?

While the majority of people opt for a day visit during the snow, the parkland are generally still open for campers. Polblue Campground is the most popular spot for people to camp and see snowfall, and bookings are now required via the national parks website. You'll need to be extra prepared for the cold when camping but it's hard to beat the feeling of waking up to a snow-covered campground… a must do experience at least once in your life! My second recommendation for a less busy spot is Devils Hole Campground.
What are the best places to visit when it snows?

The parklands of Barrington Tops are huge: 125,000 hectares all up. But there are seasonal closures of some 4WD side-trails that may limit what you can see. Polblue is the most popular spot to visit during snowfall as it's the highest part of the park that you can drive to (1500m above sea level) and so it's where you will commonly see the most snow. Two of my other must-see spots up there in the snow are The Firs, an absolutely spectacular sight as the snow falls down in between the huge pine trees. My second recommendation is Polblue Falls, a gorgeous waterfall that flows down amongst the rocks and trees that truly is an amazing sight when covered in snow.
While there are many factors to be aware of when travelling to see the snow at Barrington Tops, providing you are prepared you will have an absolute blast.
The Tops is incredible during the snow and an experience you won't forget, so don't forget to take your camera!