Connect with nature at this idyllic campground resting on the banks of the Myall River.
Myall River Camp is a serene, sustainable riverside bush retreat at Hawks Nest. It's a place to connect with nature, unwind and explore.
Perfectly located, it's just a stone's throw to white sandy beaches and Myall Lakes National Park where you can enjoy 4WDing, sandboarding, surfing, kayaking and bushwalking.
No matter your taste or budget, our picturesque campsites, rustic tiny homes or luxurious glamping tents are just what you need to unplug from modern life.
Campsites: Choose a scenic riverfront or spacious bushland site in our off-grid campground.
Glamping tents:Indulge in our glamourous spin on camping, where nature and comfort meet. These are stylish safari-style tents with all the conveniences you crave.
Tiny houses: Swap your canvas-covered dreams for these supremely comfortable tiny eco homes on wheels. Holiday sustainably in style.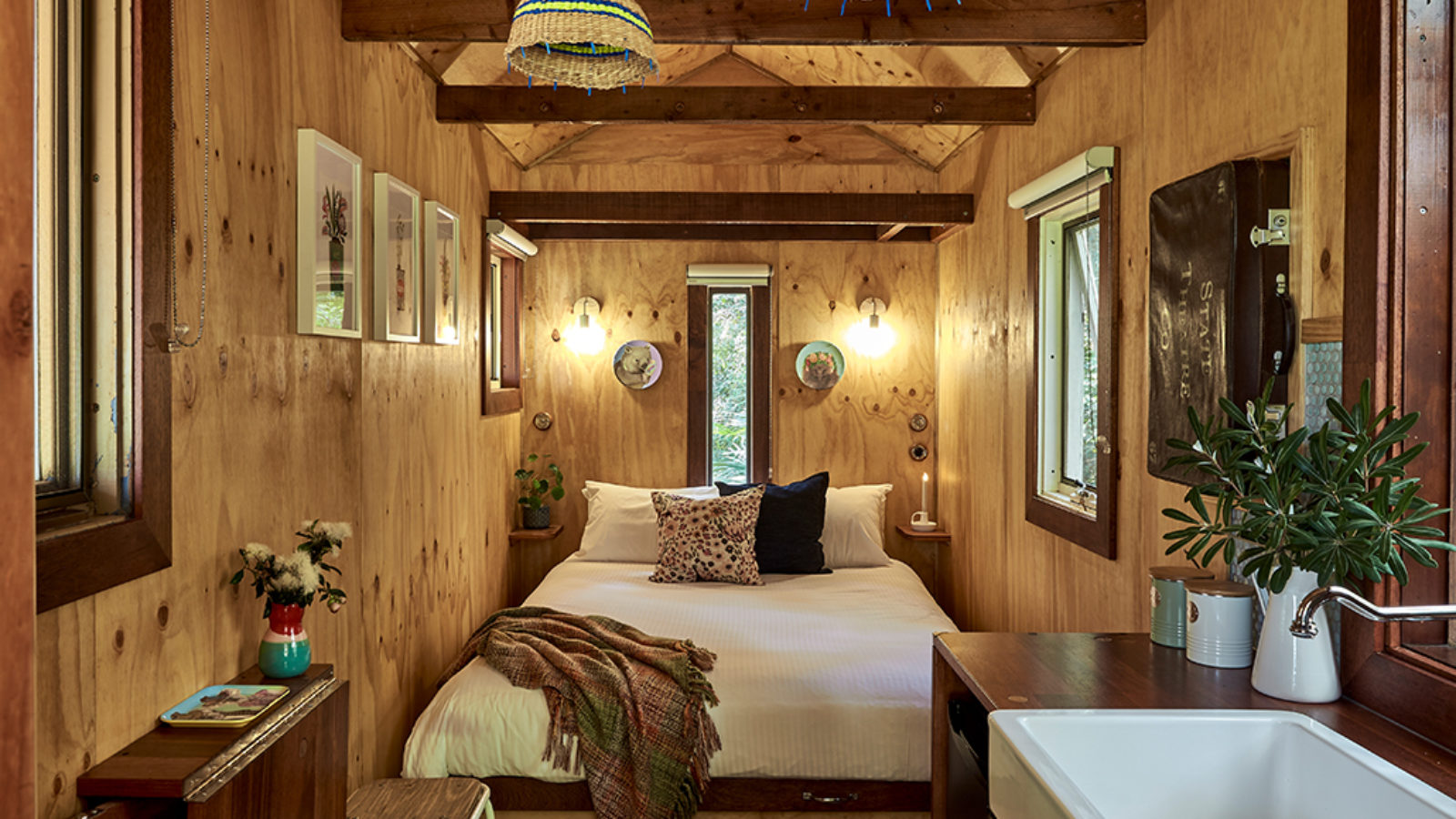 What did others have to say?
Kylie Barrett
a month ago
Fantastic spot to camp on our first adventure in our camper. The kids had a ball. My only recommendation is that toilets be taken care of more frequently. Morning midday and night. Or at least twice a day. Otherwise, we love that we can have a fire and it really made the camping experience for the kids (5 under 11years) so awesome. Was nice with the 7 of us sitting by the fire and chatting to the kids.
Luke McDonald
a month ago
What a lovely spot on the river! The staff were super accommodating to my school group of high school students. We did a 3 day outdoor education kayaking expedition using Myall River Camp as our base accommodation. The campground was clean, drop toilets didn't smell and there was plenty to do. Will definitely be back
Kim Buresti
4 months ago
Great place to camp with the family. Have stay here many times over the last two years and it still an amazing place to stay and value for money. The camp sites are spacious and well maintained.
Kurat Seyis
2 months ago
They have Bit toilets that looks like they have been cleaned less than once a month.. Campsites way to close, feel like sardine. They will charge you $$ if you leave a log of wood for the next person. No fire pits will need to bring your own. If you wish to try catching fish near campsite don't waste your time. Better off going to any of the free campsites just few minutes down the road...
Keeley Chappel
a month ago
Great camping spot with the family. We went with our 3 kiddies and another family. Open area camping & Fire. (We brought our own fire pit). The owners were absolutely lovely and willing to help. We will be back!