Connect with nature at this idyllic campground resting on the banks of the Myall River.
Myall River Camp is a serene, sustainable riverside bush retreat at Hawks Nest. It's a place to connect with nature, unwind and explore.
Perfectly located, it's just a stone's throw to white sandy beaches and Myall Lakes National Park where you can enjoy 4WDing, sandboarding, surfing, kayaking and bushwalking.
No matter your taste or budget, our picturesque campsites, rustic tiny homes or luxurious glamping tents are just what you need to unplug from modern life.
Campsites: Choose a scenic riverfront or spacious bushland site in our off-grid campground.
Glamping tents:Indulge in our glamourous spin on camping, where nature and comfort meet. These are stylish safari-style tents with all the conveniences you crave.
Tiny houses: Swap your canvas-covered dreams for these supremely comfortable tiny eco homes on wheels. Holiday sustainably in style.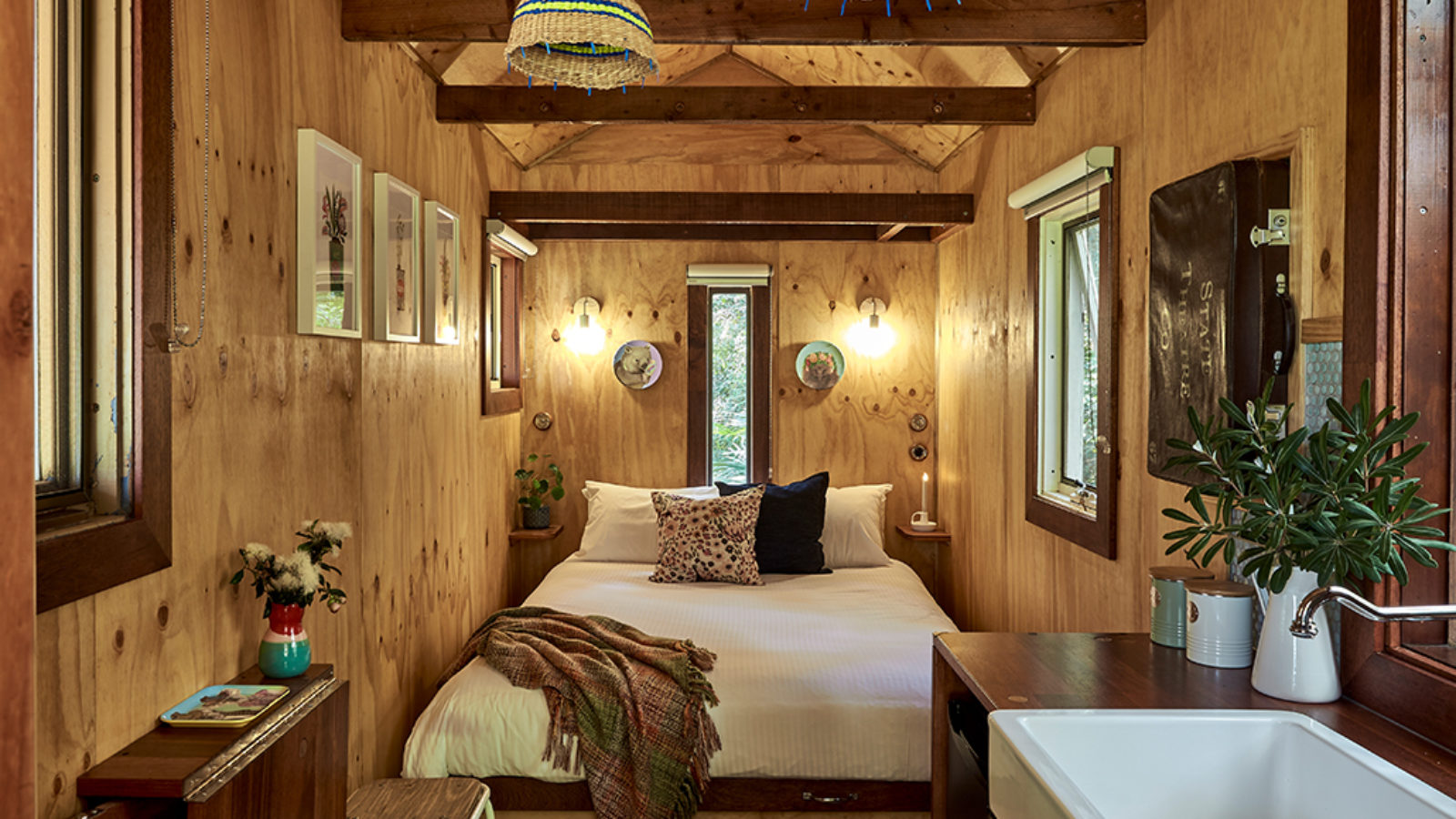 What did others have to say?
Jeannine Galland
4 months ago
Myall river camp is a perfect river-front glamping- everything you need, super comfortable, and we felt away from everything with not a care in the world. Highly recommended. Every detail has been thought of. You need to bring nothing- just turn up, pour a glass of wine abs watch the glistening river front , listening to beautiful bird-song. Great for families , friends, or couples. We just loved it.
David Bergquist
3 weeks ago
Great place , great people! Trying to keep the diverse crowds all happy but the caretakers do an amazing job ! Will be back for sure .
Meredith Sabo
3 weeks ago
Overpriced for amenities available. 4 long drop toilets for approx 100 visitors over weekend and camp ground not even full. Line up to use smelly toilet in morning not acceptable. No showers or powered sites . No grass only bindis and emerging cats eye burrs. With the cost of the camping area maybe use of herbicide should have been considered during lockdown. The park managers also could take a lesson in customer relations as quite rude and abrupt. We definitely will not return
Scott Hucker
2 weeks ago
Nice spot on the river. Good clean out toilets and close to town for a pub lunch
Wild Gypsy Love
3 months ago
It is a wonderful place and interesting with dingos there as well but no information on rules. No pets so we were told by other campers once we were booked in and set up on dusk. We called the Office but closed. What can ya do? We stayed the night we paid for and left.